Universa Aimbot v1.43
Mar 7, 2011
1.526 downloads
Description and features
Universal Aimbot
Requirements:
1. You will need colored skin CT models or colored T models which a material wallhack has, the models can be any color.
2. .NET framework 3.5 is required. You should have it already through windows update.
Virusscan results
Download Universa Aimbot v1.43
This cheat has been downloaded 1.526 times.
Get updates!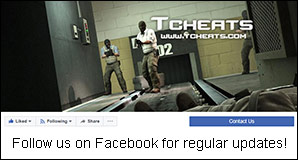 Newest hacks